Driving in Austria
Guten Tag! The Austrians drive on the right side of the road, something you will need to get adjusted to faster than the language if you're coming from a country that drives on the left.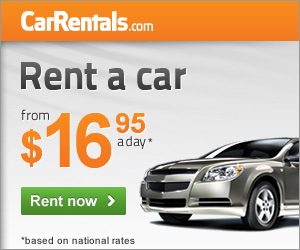 The Roads
Traffic in Austria is not that bad, and some will say it is actually quite mild. Roads are well maintained, whether you select a superhighway or a meandering byway. Driving in Austria during the winter months can be difficult because of the snow and ice.
Age Requirement
The minimum age requirement for driving in Austria is 18.
Seatbelts
Seatbelts are compulsory for both front and back passangers.
Children under 12 years of age and below the height of 1.5m are not allowed to travel in the front seat, unless they are in a proper child restraint seat. Otherwise they must be fastened with a seatbelt at the back.
Speed Limits
Speed limits vary depending on where you are driving in Austria.
Speed limits in Austria are as follows:
50 km/h in urban areas
100 km/h on open roads
130 km/h on motorways
Radar traps are frequent in Austria.
Police
The police are authorized to collect fines on the spot. However, make sure you get a receipt from the official issuing you the fine. In case you refuse to pay you will be asked to make a security deposit, in which case you have two weeks to pay your fine. You are also allowed to take the case to court.
Drinking and Driving
Drinking and driving is strictly prohibited in Austria. The legal blood alcohol limit is 0.5 mg/ml. Over 0.8 mg/ml and you may incur suspension of your driving licence. The limit is 0.1 mg/ml if you have had your licence for two years or less. If you violate the law you may be charged with heavy fines and even suspension of your license.
Documentation
It is important that you carry important documentation like driver's license, vehicle registration document (V5), and certificate of motor insurance along with a valid form of Photo ID like your passport. If you are not a European you must carry an International driver's license. If the car is not owned by you, you must carry a letter from the owner giving you permission to drive.
It is important to have a motorway tax disc (Toll sticker) known as vignette on motorways and expressways. Cars rented in neighboring countries may or may not be equipped with the sticker. These stickers can be purchases at at all major border crossings into Austria and in petrol stations, post poffices or in OAMTC offices. These stickers must be afixed on the upper middle or left side of the windshield. You will be penalized (300€ and up!) for not displaying the vignette. The following fees apply:
A 10-day sticker for cars and vehicles up to and incl. 3.5t is 8.00€
A two-months sticker is 23.40€ for private cars and motorhomes up to 3.5 tons
A one year sticker for private cars amd motorhomes weighing up to 3.5 tons is 77.80€ and for motorcycles it is 31.00€
Parking
You must use the off street car parks in order to park your car. Do not park the car facing oncoming traffic, so always park your car on the right. You are not allowed to park within 10 feet of a fire hydrant. It is also not allowed to park on a white line near a bus stop. You might be faced with a severe penalty if you violate parking laws.
Other Issues
As of 1 January 2012 motorists in Austria must form an emergency corridor as soon as traffic ceases to progress and congestion is imminent on motorways or dual carriageways and highways, regardless of whether emergency vehicles are already in the vicinity or not. The space to be cleared is to the left of the outside lane, so drivers in the outside lane must drive as far to the left as possible while other drivers drive to the right.
Horns are not allowed everywhere especially in Vienna.
Only 'hands free' mobile telephones can be used whilst driving.
If you are travelling in a right-hand drive car, headlight converters are compulsory. It is no longer compulsory for cars to be driven with headlights switched on throughout the day all year round, but dipped headlights are advised during daylight in poor weather and must be used during the day at all times by motorcycles.
Reflective Safety Vest are compulsory in Austria, and is subject to heavy fines. They need to be stored within reach of the driver and must be worn day or night when exiting the vehicle on the hard shoulder or in the event of breakdown. You must carry enough vests for the number of passengers traveling in the car. Please check with your car rental company before entering Austria to ensure enough Reflective Safety Vests are located in the car.
You must also have a first aid kit and a warning triangle inside the car in case of a break down.
It is compulsory to carry chains in Austria during winter. In winter conditions the use of four winter tires or snow chains on at least two tires is now mandatory in Austria between 1 November and 15 April.
Additional Information
(Latest Update: 20/09/2013)
---
All information on this page is provided as a service to our users. It is not meant to be a comprehensive document, though we try to keep it as updated as we can. We cannot be held responsible in any way for any consequences arising from any inaccuracies.