Driving in Russia
In Russia, traffic moves on the right hand side of the road and cars overtake on the left. It is illegal in Russia to carry unauthorized passengers or to even pick up hitchhikers. If caught, you may have to pay a heavy fine. Using the horn is not allowed at any time except in the case of extreme danger.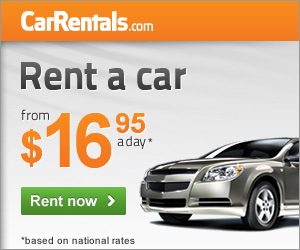 You must be very careful while driving during the cold winter months in Russia. Certain passes such as the ones nearer to Siberia, are not possible to cross during severe winters. Therefore snow tyres are compulsory during the cold. Always have dipped headlights on if the visibility is low and especially during the early morning fog.
An International Driver's license must be accompanied with your original driving license. If the driving license is in English or any other language, a translation must be accompanied. There are certain documents which you must carry with you at all times no matter where you are travelling in Russia. These documents include your passport, a photo ID to validate your license, an itinerary bearing your name, citizenship, the car registration number and the full details that you presented to the Russian Federation during entry which includes all stops and routes that you will be taking. You must also carry the form that was provided by the Russian Customs department giving you permission to take the car out of the Russian Federation when you are leaving the country. Also carry with you all the petrol vouchers that you purchased near the borders and an insurance certificate for your car.
The speed limits in Russia vary depending on where you are driving. In built-up areas the speed limits are 60kph and it is 90kph everywhere else. A tolerance level of 10-20kph is allowed. However, if you cross the tolerance level, you might be heavily charged and your license might be confiscated.
It is quite difficult to get a Russian driver's license. However, even if you manage to do so, you will still require major survival skills in order to combat the lawlessness regarding traffic and road regulations. For example, a painted line down the middle of the road divides on coming and going traffic. However, you will find that most people cross the line without so much as a thought. Therefore you must be extremely careful while driving and try to avoid rush hour.
The police known as the GAI, will have their cars parked along the roadside in order to inspect vehicles and documents. In this process sometimes drunk drivers are caught. Although the traffic and road regulations are not maintained very strictly it is still better to be on the safer side and preserve life by obeying the law.
It is a good idea to learn the road signs and symbols before you start driving in Russia. The Police are authorized to collect fines on the spot. This practice is quite common. In order to avoid the Russian traffic and heavy winters, be aware of the best time to drive. Always be familiar with the routes you plan to travel.
Additional Information
(Latest Update: 20/09/2013)
---
All information on this page is provided as a service to our users. It is not meant to be a comprehensive document, though we try to keep it as updated as we can. We cannot be held responsible in any way for any consequences arising from any inaccuracies.