Driving in Finland
The people in Finland drive on the right side of the road. There are no toll roads in Finland. Since it snows heavily in Finland in the winter months, driving at that time can get dangerous. All cars must therefore be legally equipped with snow tyres during the winter months and engine heaters are recommended. During low visibility, all cars are required to use headlights. In certain areas, such as built up ones, headlights should be on all the time. Animals frequently cross the roads at unpredictable times, therefore drivers should be careful of running into them.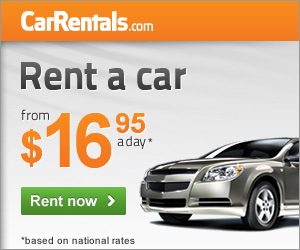 Cars must always be parked in the direction of moving traffic. Most Finnish cities use parking meters. The speed limits in Finland vary depending on where you are driving. On motorways, the speed limit is about 100 kph and in towns it is about 40 kph. The drinking and driving laws are extremely strict in Finland and if violated heavy fines may be charged. The blood alcohol limit is 0.05. The police have the authority to randomly conduct breath analyzer tests and those found guilty can be arrested on the spot.
Seatbelts are mandatory both at the front and back seats. The minimum age requirement for driving is 18 as it is in most countries. Particular types of licenses are accepted in Finland. The EU/EEC model of 1949 and 1968 national licenses along with an official translation in Finnish or Swedish is accepted. It is also recommended that you carry all necessary travel documents such as your driving license, insurance certificate, vehicle registration and your passport. You must be careful of the fact that Finland does not accept International Driving licenses or permits. An international driving license can only be issued against an official Finnish license.
When you approach priority roads, they will be indicated by a sign showing a red triangle against a yellow background. In Finland, trams always get priority. The police are not authorized to collect fines on the spot. The amount of the fine depends on your income level. There is no maximum level of a fine, which means that if you have a very high income, you may be charged exorbitantly high fines. Use of horns is unlawful in towns and villages except during times of danger. Horns can also be used during low visibility.
Gas stations are open 24 hours and have automatic pumps. All of them accept major credit cards as well as cash. If you prefer leaded petrol, unfortunately, that is not available in Finland. Although driving in Finland may prove a bit tough, no doubt the scenery will make up for it.
Additional Information
(Latest Update: 20/09/2013)
---
All information on this page is provided as a service to our users. It is not meant to be a comprehensive document, though we try to keep it as updated as we can. We cannot be held responsible in any way for any consequences arising from any inaccuracies.